UNIT HELLAS SA Greece
Unit Hellas SA, with offices in Athens and Thessaloniki, is an expedition house recognized as a leader on the Greek market in Greece - Romania, Greece - Bulgaria, Greece - Albania.
www.unit-hellas.gr
office@unit-hellas.gr
Tel: +30 210 400 8212
Athens Office: 112 Dimokratias Str. & 16 Andrianoupoleos Str., 18756, Keratsini
Office of Thessaloniki: 25B, I Koletti, 54627, Thessaloniki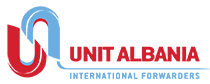 UNIT ALBANIA - Republic of Albania
Unit Albania is a Tirana-based expedition house, our cluster partner in Albania. Unit Albania is a member of Unit Hellas Group.
www.unitalbania.com
unitalbania@unit-hellas.gr
Tel: +355 68 405 6903
Rruga 7 Nentori no. 151-Mezeze, Kashare, Tirana

TRANSLINK EXPEDITION SRL - Republic of Moldova
SC TRANSLINK EXPEDITION, headquartered in Chisinau, is a unit expedition house of Unit Hellas Group operating throughout Europe, Russia and CIS countries.
www.translink.md
alexg@translink.md
Tel .: +373 22 808561
Str. Sarmisegetuza 51, of 14, MD-2032, Chisinau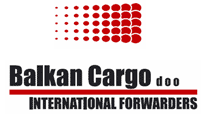 BALKAN CARGO d.o.o - Serbia
Balkan Cargo d.o.o. is a forwarding house based in Belgrade (Serbia) and operates in Serbia, Montenegro, Bosnia-Herzegovina, and Croatia. She is a member of Unit Hellas Group.
www.balkancargo.rs
office@balkancargo.rs
Tel: +381 11 311 0030
Bulevar Mihaila Pupina 165b, 11170, Belgrade

GTL, spol. s.r.o - Czech Republic
G.T.L. Is a logistics and expedition operator based in Nehvizdy. It carries out groupage expedition activity between the Czech Republic and Romania, Bulgaria, Greece, Turkey. He is the group partner on the Romania-Czech-Romania relationship.
www.gtl.cz
katerina [at] gtl.cz
Tel: +420 323 618 996
Recka 1107, Nehvizdy

EUROSPED AD - Bulgaria
EUROSPED AD is a shipping company based in Sofia (Bulgaria), which operates throughout Europe and offers logistics and distribution services at a very high quality level
www.eurosped.bg
logistics [at] eurosped.bg
Tel .: +359 2 9199 191
Christopher Columbus Boulevard 56

KROOP & CO TRANSPORT + LOGISTIK Gmbh
The partner for the grouping activity on the Germany - Romania relationship
www.kroop.info
info@kroop.info
Tel: +49 40 3803 680
Neulander Kamp 7, 21079 Hamburg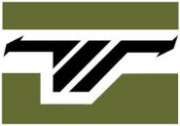 WHITTLE EASTERN EUROPEAN LOGISTICS Ltd
The partner for the UK-Romania relationship grouping
www.weell.co.uk
sales@weell.co.uk
Tel: +44 0 1254 825 599
The Printworks, Hey Road, Barrow, Clitheroe, Lancashire, BB7 9WA